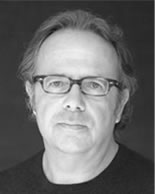 For almost thirty years I have written the first rough draft of history. I have reported from more than 20 countries on five continents for the BBC, NPR, New York Times, Newsday, Washington Post, Politico, Guardian, Frankfurter Allgemeine Zeitung and Die Welt.  Along the way my work has won most major broadcast journalism awards.
I have written two books of history: Ahmad's War, Ahmad's Peace: Surviving Under Saddam, Dying in the New Iraq, a New York Times Notable Book of 2005; and Emancipation: How Liberating Europe's Jews from the Ghetto Led to Revolution and Renaissance.
And, I have lived history.
This podcast is about all of it: the history I've reported on, written and lived. Sometimes it will just be me talking, sometimes I will be in conversation with others who have reported on the history of our times.